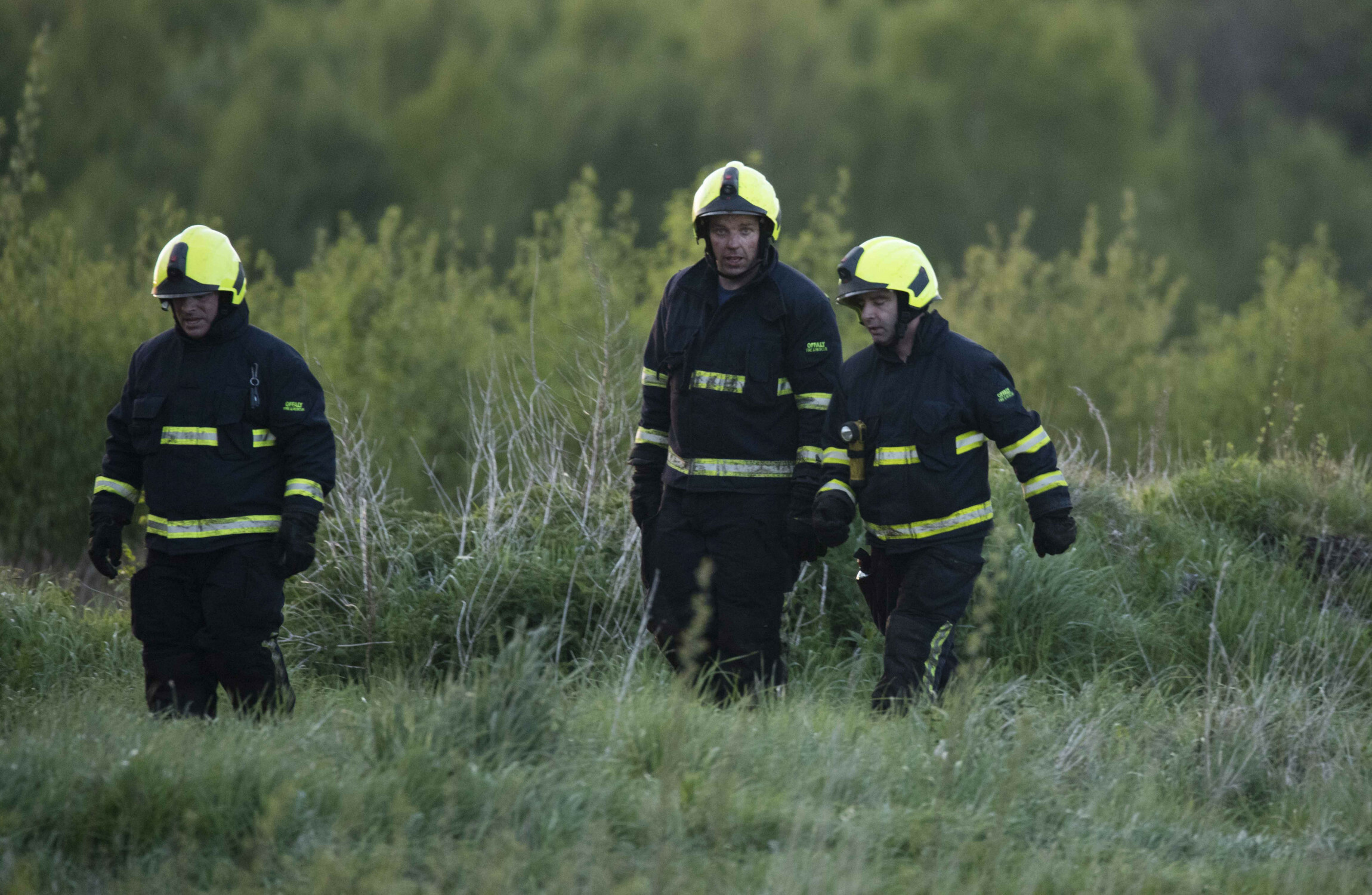 He then called 999 and waited at the scene to direct the emergency services to the crash site.
Two people, a man and a 7 year old boy, are reported to have been seriously injured when their plane came down after taking off from the Irish Parachute Club in Clonbullogue this afternoon. The site of the crash is located between Daingean and Edenderry, not far from Mount Lucas.
Emergency services are attending the scene.
People are being advised to avoid the area.
Local councillor Eddie Fitzpatrick said the airfield had a long established reputation for parachuting.
Investigators from the Air Accident Investigation Unit arrived at the scene yesterday afternoon and remained there last night.
The aircraft had taken off from Clonbullogue airfield, which is popular with skydivers, at around 2.25pm. It is understood the task was made more hard as the plane was buried to a depth of around six feet in the bog.
This is the second aircraft crash to occur in Ireland in less than a fortnight.
THE man and child were in a light aircraft before they crashed in County Offaly.
A post mortem was carried out on both bodies at Tullamore Hospital on Monday.
"I've seen them thousands of times", he said.
Most focus will be on the wreckage of the single engine, Cessna Caravan aircraft which plunged into the bogland only minutes after 16 people had jumped out of it during a scheduled parachute jump.
He added: "It's a great shock to hear of an accident like that happening".
According to Cllr Fitzpatrick, a Pilatus plane usually used by the parachute club had been sent overseas for an overhaul and the Cessna Caravan was being used in the meantime.
"These flights have been happening for the last 20 years and this is the first time I've heard of a plane going down".