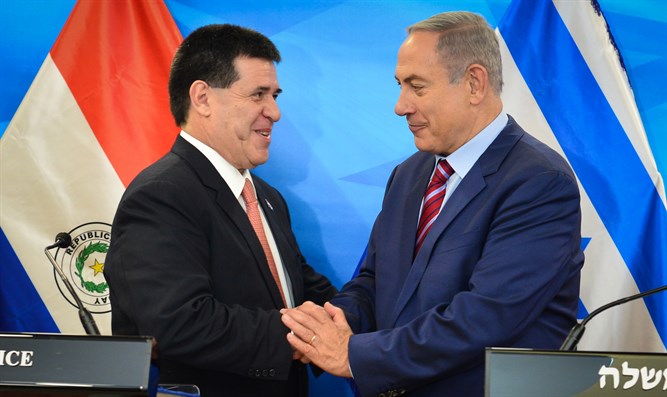 Zeman previously voiced support for President Donald Trump's decision to move the U.S. Embassy in Israel from Tel Aviv to Jerusalem, which sparked outrage among Palestinians and across the Muslim world.
"There is an apparent pattern of embassies moving to Jerusalem, and we have to start getting ready now", said an Israeli official.
"I can go. I am very proud of it".
Last week it was reported that the American delegation to the upcoming ceremony in Jerusalem will be led by Trump's son-in-law and senior adviser Jared Kushner and his wife Ivanka, as well as by Secretary of the Treasury Steve Mnuchin.
Trump had already broken with decades of USA policy in December to announce Washington's recognition of Jerusalem as Israel's capital, drawing near-global condemnation and sparking days of unrest in the Palestinian territories. Instead, Trump authorized spending of up to $400,000 to renovate existing US property in Jerusalem. It's going to be lovely, and it'll be somewhat temporary, but it could be for many years, because by the time they build it the other way, it's going to be many, many years.
"The embassy in Jerusalem has been promised for many, many years by presidents", Trump said.
The Czech Republic and Romania have recently hinted that they will follow United States suit and move their embassies to Jerusalem. "Maybe it'll be nicer than a billion-dollar building".
According to Trump's memory, US Ambassador to Israel David Friedman then told him that an embassy could be built for $150,000 and opened up in three months, instead of ten years.
"He said I can build it for $150,000 - the embassy".
Later, the State Department announced the new U.S. Embassy in Jerusalem will open May 14, 2018, the 70th anniversary of Israel's declaration of independence in 1948. We have a building, we have the site. "They were going to spend a billion dollars and we're going to spend much less than half a million dollars".
Friedman said, "I can build it for $150,000" by renovating part of a current USA property in Jerusalem al-Quds, and "instead of 10 years from now, we can open it up in three months", according to Trump.