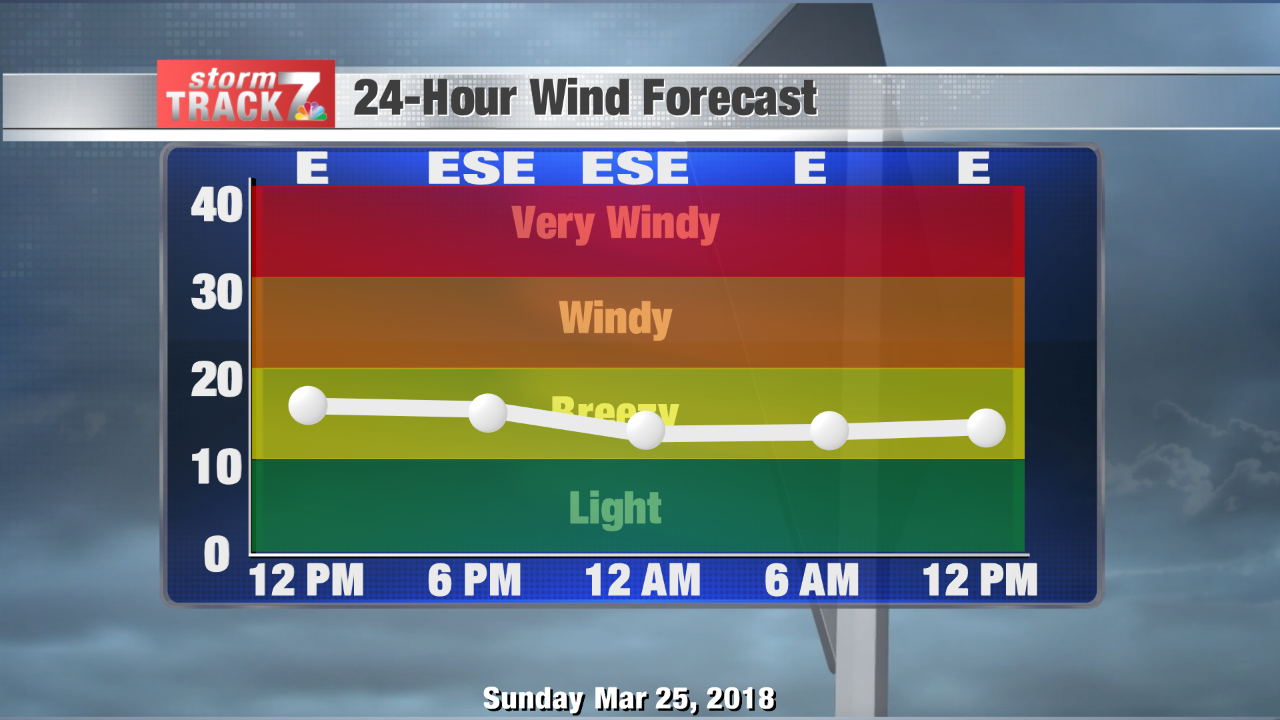 Much of the areas have a chance of a rain/snow mix, with about 1 to 3 inches of snow by early Saturday in much of the area.
Originally, the region were expected to be battered by strong northerly winds - which could have brought with it a third round of snow.
The chance for precipitation is 60 percent during the day and 70 percent over night.
"This low-pressure system and associated front will bring some heavy rain and warm, moist air into the country".
"Don't take what you see on the graphics too literally but there is the risk that as this wet weather spreads northwards into that relatively cold air there could be a spell of snow - most likely over high ground but perhaps to lower levels".
Met Office forecaster Oli Clayton said: "Heavy showers will sweep in on Saturday with the potential for some thunder and maybe even some hail".
The warning has been issued for between 00.15 on Monday morning and 23.45 on the same evening.
Next week we will start off in the 50s Monday with a 50% rain chance and slowly warm back into the 60s for the rest of the week.
Forecasters are predicting it could be a rather wet Easter weekend.
"Easter is always a busy period on the road network and we'd urge all motorists to make sure they do their bit to check their vehicle is roadworthy before setting off over this period". More prolonged rain is possible in northern England.
Any more persistent rain and hill snow in the north soon clearing, then brightening up through the morning, but with further showers still likely during the day.
The mean temperature was 2.2°C (36°F) - more than 3°C colder than the long-term monthly average. Maximum Temperature 9 °C. Snow is expected to fall to lower levels across Scotland, over the hills of Wales and on higher levels in northern England.
It will be partly sunny on Thursday, with a high temperature near 51 degrees. Some snow showers will linger in the mountains, but the plains will likely stay dry.