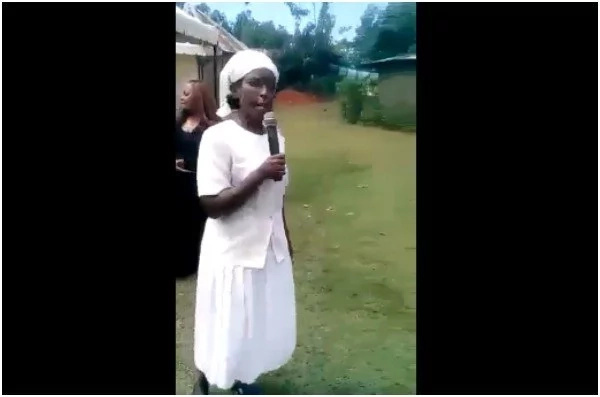 A group of men and boys standing around in a circle watched as she collapsed unconscious after the frenzied beating yesterday in Bulandshahr, Uttar Pradesh.
The woman told the court that she has been married to Sani for five years and were blessed with a child, but has never seen him pray as every good Muslim does, nor cater for her needs. The woman has also alleged that following the incident, she was dragged inside the house and molested by a few men.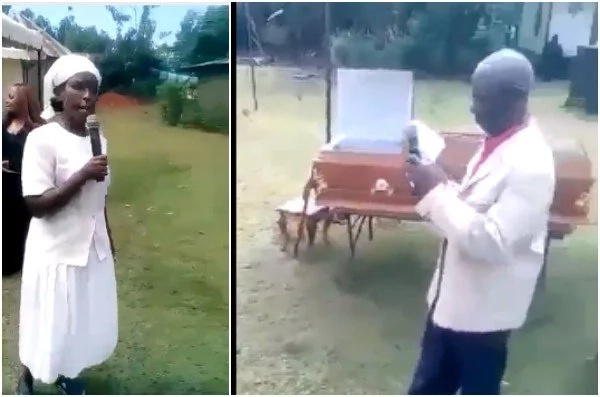 Bitter woman shows up at ex-husband's funeral confronts lady who snatched her man
The incident occurred on March 10 at Launga village, but police took action after 12 days. The woman was heard groaning and screaming after each hit.
Not only did the woman receive severe physical punishment, but she was also reportedly molested by a group of men after she collapsed from her injuries.
The unidentified woman was allegedly flogged at least 100 times by her husband with a large leather belt. "We have filed a case against 20-25 unknown people", NDTV quoted Singh as saying. "Raids are underway to arrest other accused". The panchayat wanted to "teach a lesson to the woman", a police official told the Hindustan Times.
The savage punishment was carried out after a kangaroo court found her guilty of eloping with her boyfriend.
Police Inspector Altaf Ansari, in charge of Police Station, said: "We have registered a case against her husband Saudan, former village head Sher Singh and his son Shravansinh and arrested them". She said that she ran away with her neighbor Dharmendra Lodhi on March 5.
The video, which contains violent content and may be disturbing for some viewers, is now available on YouTube.