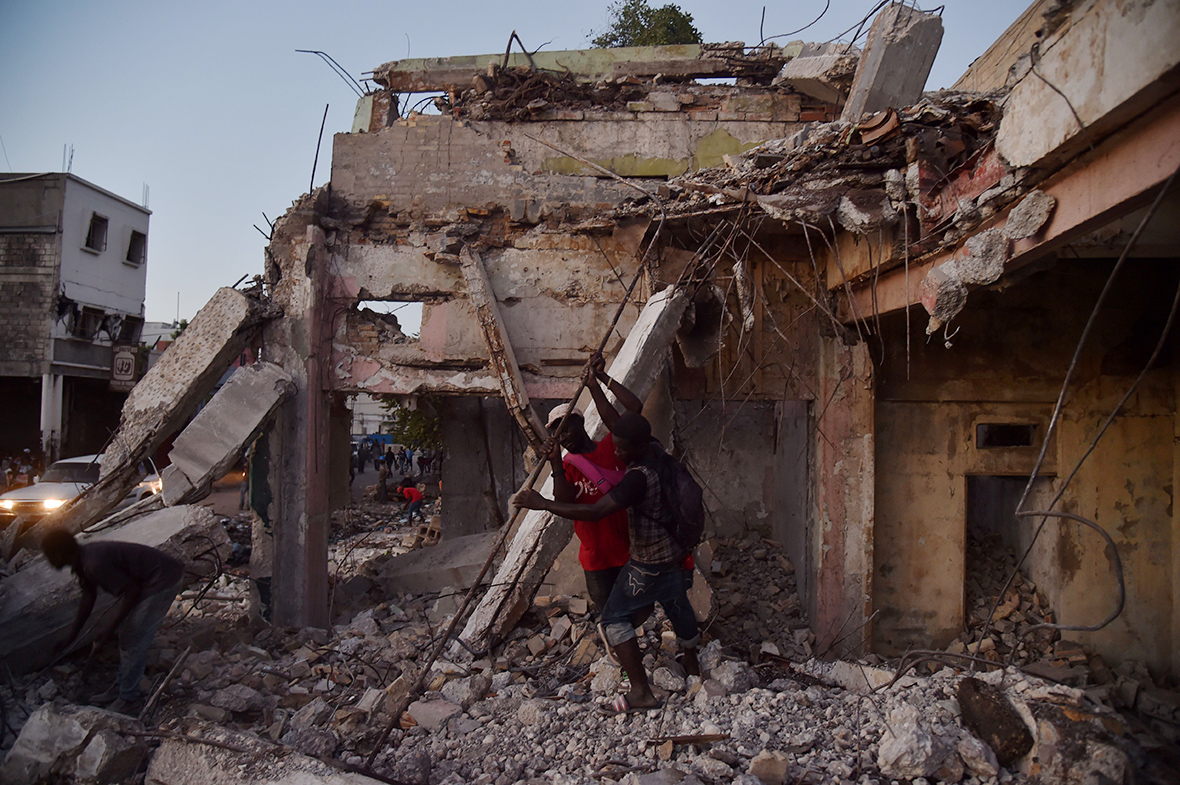 In a statement on Friday, Oxfam neither confirmed nor denied The Times newspaper report but said its misconduct findings had "related to offences including bullying, harassment, intimidation and failure to protect staff as well as sexual misconduct".
According to the Sunday Times, Oxfam reported 87 incidents previous year, Save the Children reported 31 incidents and Christian Aid two.
Ms Mordaunt announced she would meet the charity on Monday to discuss the case, and said: "If the moral leadership at the top of the organisation is not there then we can not have you as a partner".
The Charity Commission, which regulates the sector and will meet this week with Mordaunt, has asked Oxfam to urgently provide fresh information on the scandal in Haiti.
United Kingdom officials have said that Oxfam needs to hand over all its information on the issue in order to not lose funding.
"We have a zero tolerance policy for the type of activity that took place in this instance, and we expect our partners to as well", the spokesman said.
Among the provisions is a pledge to work with other aid organizations to overcome "the legal difficulties which have so far prevented us from sharing intelligence" with other aid agencies regarding staff members previously accused of misconduct.
Oxfam received almost £32m from the government in the last financial year.
Oxfam Chief Executive Mark Goldring yesterday said it receives less than 10% of its funding from DFID and hoped to continue working with the department while rebuilding trust with the public.
The Charity Commission said on Saturday that it had written to Oxfam "as a matter of urgency" to request further information.
He admitted Oxfam did not give full details of the scandal to the commission in 2011, but insisted it "did anything but cover it up".
He said if he were in the role at the time he would have said more about the incident.
"But I don't think it was in anyone's best interest to be describing the details of the behavior in a way that was actually going to draw extreme attention to it when what we wanted to do was get on and deliver an aid program".
The director was Roland Van Hauwermeiren, who The Times alleges used prostitutes at a villa rented for him by Oxfam.
The French charity told AFP it made pre-employment checks with Oxfam but that the UK-based organisation "did not share with us the reasons for his resignation as head of mission in Haiti or the results of its internal inquiry".
Caroline Thomson, Oxfam's chairwoman of trustees in the United Kingdom, said it was working to "address the underlying cultural issues that allowed this behaviour to happen".
One senior member of staff in Chad was reportedly fired for his behaviour in 2006.
'What I'm apologising for is that nine Oxfam staff behaved in a way that was totally unacceptable and contrary to our values, and that led much more responsible staff to make decisions which are now seen by some as being marginal or inappropriate.
Meanwhile an Oxfam spokeswoman has said the charity would not have provided a positive reference for any of those who were dismissed or resigned.