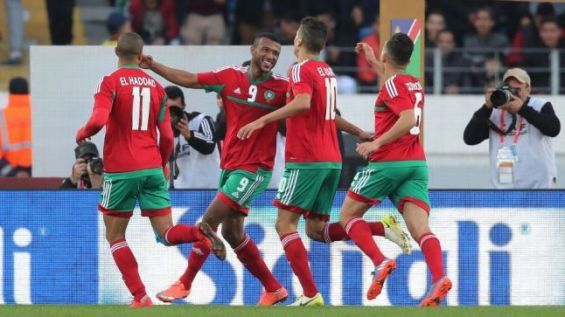 The first half of the 2018 Championship of African Nations (CHAN) tournament has ended in Morocco.
Nigeria won the later semi-final 1-0 over Sudan in Marrakech with Okechukwu Gabriel scoring the only goal in a match where each side had a player red-carded.
Ayoub El Kaabi well and truly put the cherry on top with a goal in the 74th minute.
Nigeria came into the game a little more as the first half wore on, but the hosts remained risky in attack and finally broke the deadlock just before the interval.
He said that the home-based Eagles allowed their Moroccan counterparts to dominate and dictate the pace of the match in all departments. "I believe that if they do the right things, they would not have problems beating the North Africans and coming home with the trophy".
However, Coach Salisu Yusuf in his post-match conference after the loss took all the blames for the huge defeat at the hands of hosts.
The NFF Technical Committee member advised the players not to approach the final game with anxiety, saying that their commitment and determination to win every game in the tournament should be reenacted tomorrow.
"The coach should make sure that he uses the right tactics and formation to make the victory possible. The final of the African Nations Championship beckons and we will go out there with all that we have got". "But if the right tactics are used by Nigeria, the Moroccans can be beaten".
This victory is most significant for Morocco, which will participate in this year's world football cup in Russian Federation and which is vying to host the 2026 world football tournament.
Earlier in the tournament, a Sudanese player who left his domestic league for a Libyan club was allowed to compete until his registration at his new side was confirmed.