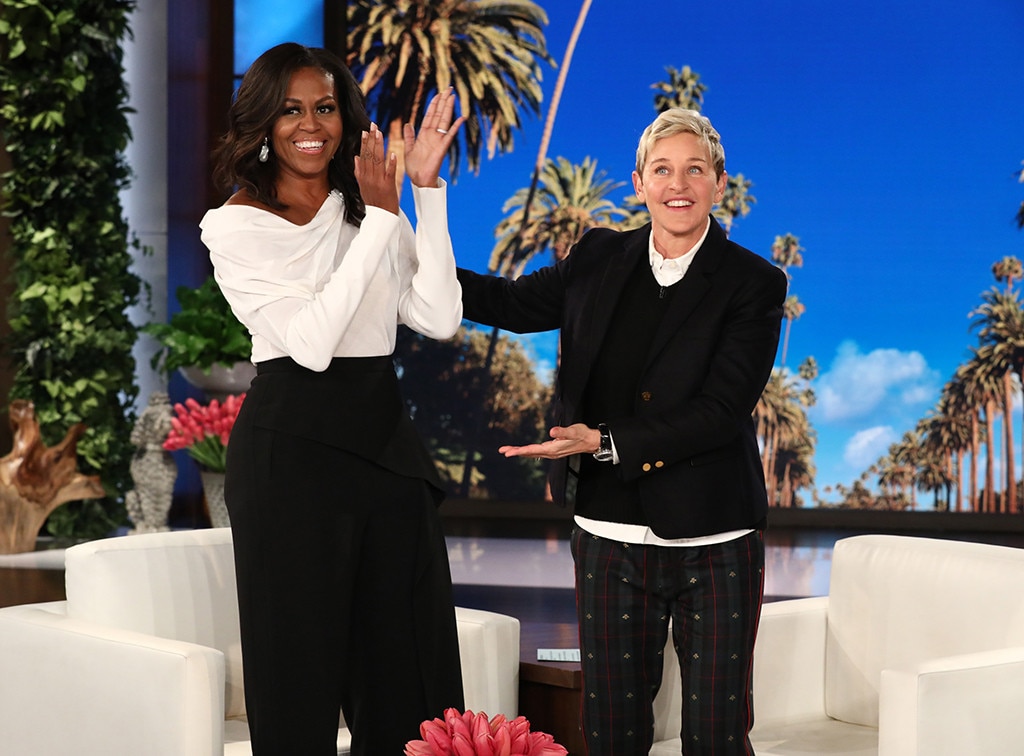 Michelle and a team of decorators put the house together while Barack was "busy being the president", but the problem with their new home, the 54-year-old tells DeGeneres, is Baracks feels he was "shortchanged" when it comes to the amount of closet space he was allotted. "He - no, no, he still talks about this", Michelle said in her first TV interview since leaving the White House. "And that's the truth of who we are, so you can't lose sight of that".
"That's all we have is hope", she said.
"And forget what they are saying in Washington that is not necessarily who we are", she added. "So, when the transfer was happening, when Donald Trump and his wife were moving into the White House, there was a gift exchange", DeGeneres says.
"I personally feel frightened", said DeGeneres.
"We are this mosh pit of a society, and sometimes there's a rub", said Obama.
Obama, dressed in an off-the-shoulder white blouse and black slacks, joked she's been doing "nothing much" since exiting public life and that she got "all gussied up" for her appearance with DeGeneres.
DeGeneres asked Mrs. Obama the question that was on everyone's mind: "What was inside the box?". By wearing some relatively smaller labels on a global stage, she was able to amplify designers' profiles to an worldwide level, fostering subsequent success and notoriety for emerging designers that would outlast her time in office. However, Mrs. Obama did not realize what happened because she was focused on the gift.
The 44th president's life isn't so presidential these days, according to Michelle Obama.
"Never before do you get this gift, so I'm sort of like, 'Okay, where...?"
And everyone cleared out and no one would come and take the box.
We're taking off ALL the filters on Girls With Goals this week!
.
In a nod to a past appearance - during which the first lady enthusiastically tore through a CVS - Obama brought Ellen a gift basket that included boxed wine, Metamucil, pushup handles, and a Barack Obama Chia Pet. "What I learned in those eight years is home is where we make it, and we were in the White House for eight years but it wasn't the house - it was us in it".