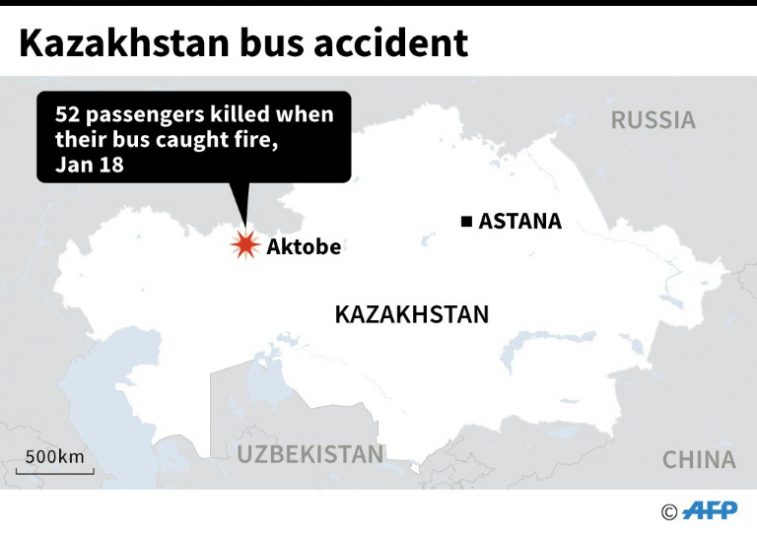 Only five people managed to get out of the bus, while all others were trapped inside and burned alive.
"There were 55 passengers and two drivers on the bus", in the Aktobe region, Ruslan Imankulov, the ministry's Emergency Situations Committee representative, told reporters.
They said most of the passengers were thought to be Uzbek migrant workers.
Almaty, Jan. 18 (Agencies): A bus caught fire in a remote part of Kazakhstan on Thursday, killing 52 citizens of neighbouring Uzbekistan, the Kazakh Interior Ministry said on Thursday.
He said the two bus drivers were among those who died in the inferno.
A photograph posted online showed the bus had been completely burnt out.
Officials say the bus caught fire at 10:30 a.m. local time about 10 kilometers from the village of Qalybai on a highway that links the Russian city of Samara with Kazakhstan's southern city of Shymkent.
Video footage from the scene showed the bus in flames and emitting heavy black smoke.
The ministry said the vehicle was a Hungarian-made Ikarus.
Local media, however, said the bus was believed to have been carrying Uzbek citizens to or from Russian Federation. These buses are still used in former Soviet nations, and are often decades old.