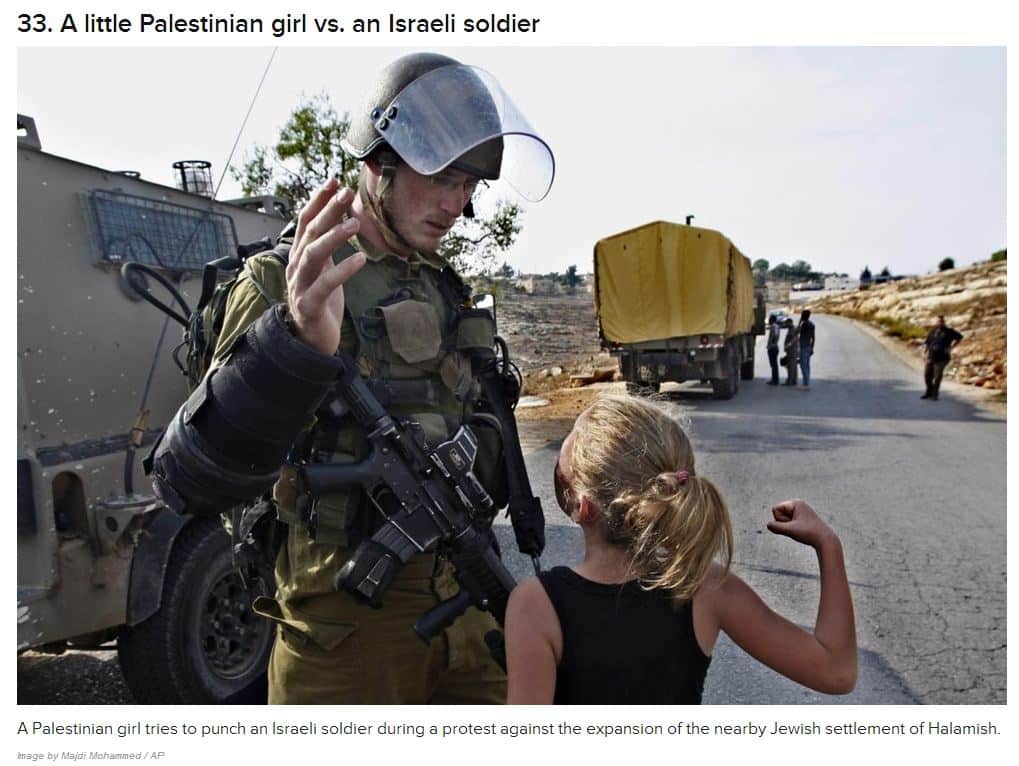 Israeli forces on Tuesday detained a 16-year-old Palestinian girl during an overnight raid in the occupied West Bank. They circulated pictures of Ahed when she was a little girl raising a fist in front of Israeli soldiers.
Her father claims the video was filmed immediately after Israeli forces fired tear-gas canisters at their home.
Israeli incitement, led by Israeli army leaders and officials to arrest the girl, was, according to Israeli media, was because the general feeling that the Israeli army was humiliated despite the countless crimes committed by the Israeli army against the Palestinians.
"The Palestinian girl was involved in disorderly conduct on Friday in Nabi Salih, when around 200 Palestinians threw rocks towards IDF forces", the IDF Spokesperson's Unit said in a statement.
After the footage of the assault on the soldiers was aired on Israeli television Monday evening, lawmakers lined up to praise the IDF servicemen, with one minister saying they should be jailed for life.
A Palestinian teenager who was filmed slapping and harassing Israeli soldiers in the West Bank was arrested.
The army said a preliminary investigation into the incident showed the soldiers "acted professionally and were not dragged into violence". The Israeli soldiers beat the occupants of the house and took the cameras that documented the brutality of the Israeli soldiers during their suppression of the protests in the village over several years.
The primary instigator has been identified as 17-year-old Ahed Tamimi, who has in recent years made a name for herself in multiple videotaped provocations of Israeli soldiers. The video of her confrontation with the soldiers was widely shared by pro-Israel and pro-Palestinian activists on the web.
Nariman was attempting to seek information about her 17-year-old daughter Ahed, who was arrested from their home in the village of Nabi Saleh hours earlier.