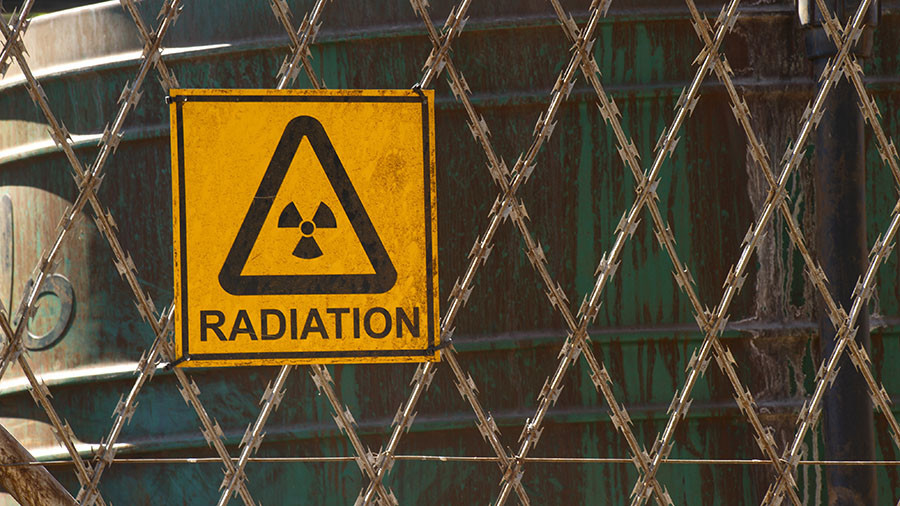 While Mayak denied involvement in the release of any radioactive material, Russia's meteorological service this week confirmed the extreme concentrations of radiation in the Ural Mountains region in September and October.
An explosion there in 1957 exposed at least 272,000 people to unsafe levels of radiation.
At the time, Russian authorities denied the existence of a leak and the state-owned Rosatom corporation said there had been no leaks in any of its plants.
Earlier this month, France's nuclear safety agency earlier this month said that it recorded a spike in radioactivity, and said that "the most plausible zone of release" of this radioactive material "lies between the Volga and the Urals" from a suspected accident involving nuclear fuel or the production of radioactive material. The head of the service said excessive ruthenium-106 levels had been documented in Poland, Bulgaria and Ukraine.
In their study, the French researchers believed that the Ruthenium-106 isotopes could have come from a medical research plant, a fallen satellite (of which there had been no reports) - or a nuclear fuel reprocessing site.
The reported findings from Russian Federation appear to confirm reports from Europe earlier this month that a cloud containing the radioisotope Ru-106 drifted over Europe last month, which European meteorological agencies had said likely originated in either the southeastern Urals region of Russian Federation or Kazakhstan, RFE/RL wrote. It said the isotope was detected in Tatarstan and southern Russian Federation, and eventually reached "all European countries starting in Italy and toward the north of Europe" by late September. Mayak was the site of one of the worst nuclear disasters in history in 1957.
"It also demands a check into whether the atmospheric radionuclide monitoring system is sufficiently prepared for possible accidents, and whether public health around a possible release of Ruthenium 106 was sufficiently protected, " the environmental pressure group said in a statement.
The Institute of Nuclear Physics in Kazakhstan, which neighbours the southern Urals, has said there were no accidents at its scientific research reactor and no ruthenium 106 at its two disused testing areas in western Kazakhstan. It does not occur naturally.
At Beacon, in turn, argue that the release of ruthenium-106 are irrelevant and stated that after checking his background radiation did not reveal any abnormalities.
Greenpeace Russia on November 20 called on Rosatom to open "an in-depth inquiry and publish the results about the incidents at Mayak".
The weather agency did not pinpoint the exact source of the pollution but sided with IRSN's interpretation, determining that a more diluted wave of pollution has spread to "all European countries starting in Italy and toward the north of Europe" last month.