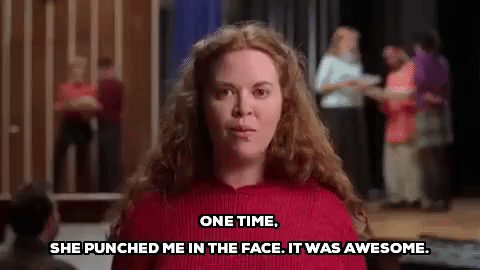 US President Donald Trump ousted his chief of staff Reince Priebus on Friday, ending a week of headline-grabbing White House infighting.
President Donald Trump has named General John Kelly, who now heads the Department of Homeland Security, as his next chief of staff.
"I am pleased to inform you that I have just named General/Secretary John F Kelly as White House Chief of Staff". The president also called Kelly a "great leader" and "great American". As Secretary of Homeland Security, he has ferociously advocated for Trump's agenda, most notably by advocating for the complete construction of the U.S.
The issue of leaks has weighed heavily on President Donald Trump as his administration tries to navigate questions about contacts some Trump campaign associates may have had with Russian government officials.
"General John Kelly is one of the true stars of the Administration". He is a Great American....
He said Kelly will do a "fantastic job".
Priebus accompanied Trump on a trip to New York Friday afternoon, and Trump's tweet was sent as the pair were on Air Force One returning to Washington. The White House did not respond to requests for an organizational chart. Blitzer asked Priebus if he made up his mind, asking him if he felt he could no longer handle this position.
Priebus had been chairman of the Republican Party of Wisconsin and was later chairman of the Republican National Committee before joining the Trump administration. "Other brothers can fight with each other and then get along". In 2012, Trump, taking to Twitter, criticized President Barack Obama for his "3 Chief of Staffs in less than 3 years".
But Congressman Peter King, who accompanied Trump aboard the Air Force One to NY and back, told reporters that he saw no indication of Priebus' exit during the flight. Dunford gave Kelly the news that his son was killed.
Kelly is a retired Marine general, formerly commanded the United States Southern Command.
But he leaves the important role of Secretary of Homeland Security vacant. Truly, one of our stars. "He knows, I think, intuitively, when things need to change". Even so, as late as Friday morning, Mr Priebus told colleagues he thought he would have a week before the announcement to make a graceful exit.
While Priebus continued to insist it had been his decision to resign, he offered few specifics regarding his reason, saying only that he and the president had chose to go in different directions. "He intuitively determined that it was time to do something different, and I think he's right". "I think General Kelly is a brilliant pick", Priebus said.
In an interview with CNN, Priebus said, "This is not like a situation where there's a lot of ill will feelings". "I'm always going to be a Trump fan", Mr Priebus added.