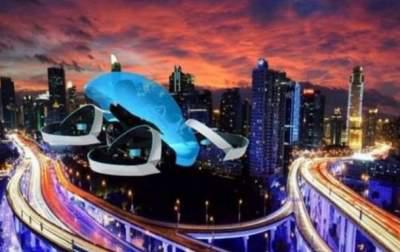 The Nikkei Asian Review reports Toyota and its group companies have agreed in principle to support the project. Led by a group called Cartivator, it is being led by Tsubasa Nakamura who won a business contest.
A scale model of the Skydrive has already taken flight, and Toyota's $350,000 investment will go toward development of a full-size prototype that the company is planning to remotely test next year, with a piloted demonstration scheduled for 2019. Of course, specific details on how the auto alternates between the modes and its effective range are still unanswered as development is still in progress.
The group plans on developing a technology that can control the propellers and stabilize the vehicle in the air, simultaneously.
The auto measures 2.9 meters by 1.3 meters in its physical dimensions and claims to be the World's Smallest vehicle that can achieve flight. It has a projected top speed of 62 miles per hour while traveling about 30 feet above the ground.
Other flying cars around the world include Retro Tech Flying cars, Jet propelled sky taxi from Germany and Uber's new initiative to test flying cars by the end of 2020.
The automaker is making a small, but significant investment in Japanese startup Cartivator, which is aiming to build a flying auto in time to use it to light the Olympic cauldron at the 2020 Tokyo games.